KOOLTIME CONE DRIVERS 2000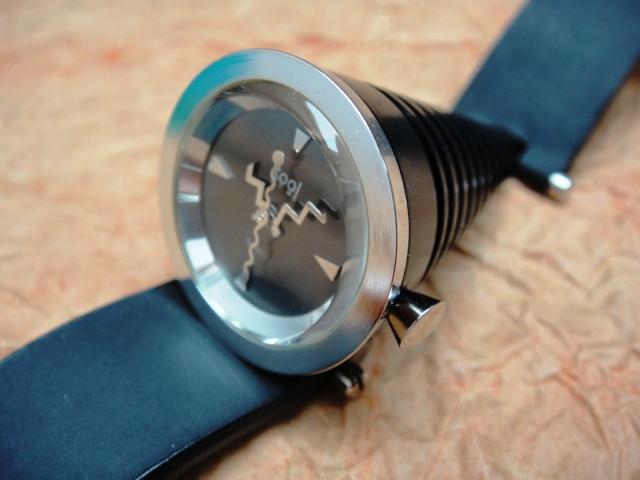 KoolTime watches appeared on the market around the year 2000 with a massive portfolio of crazy designs. There were virtually dozens of these but I grabbed only two. Despite the weird shapes and Asian origin the quality is outstanding. The driver designed case is cast of highgrade aluminum and machined to an excellent finish. Many colors were available in durable baked powdercoat. The "watch" itself is mounted in the front chromeplated bezel (with mineral crystal) and snapfitted to the black aluminum case. It houses a reliable Citizen Miyota quartz movement.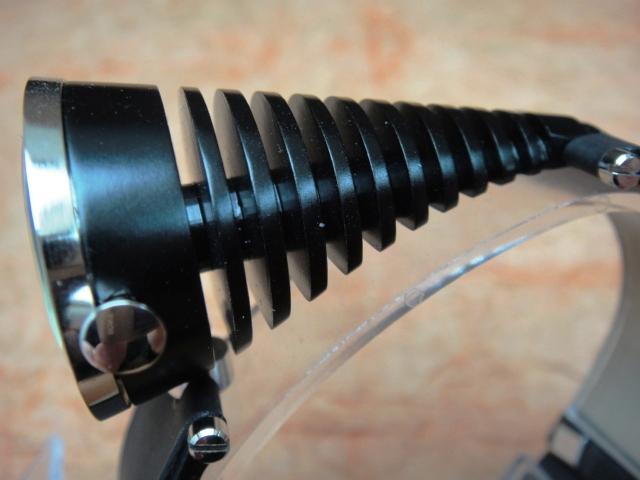 The hands are extraordinary and the total appearance is "uber"-kool. The strap is made of soft silicone rubber fitted with screwed-on pins to the base. For some reason KoolTime watches caught only some market attention and today only a few styles are made. With time it is likely that the limited editions from the past will become collectible as they are very well made and worth every penny.
Keywords: kooltime, designer watch

Market value: 25-90$ (condition, version, box)