IWC 2002 ELECTRONIC BETA21 QUARTZ 1970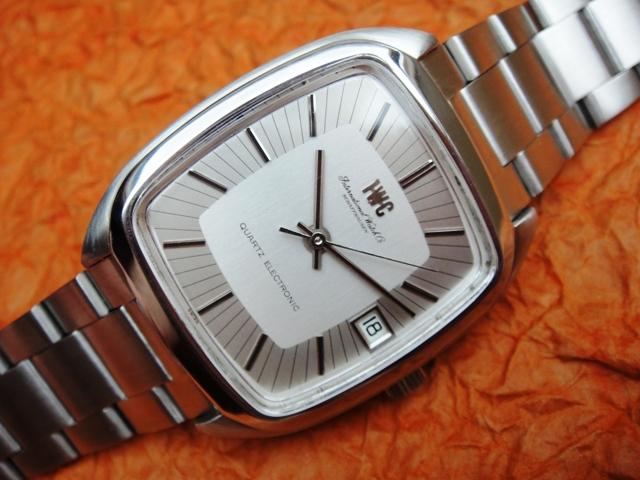 IWC has always been a reputable watch producer but with the outbreak of the Quartz Revolution even such respected inhouse manufacturers had to fill in the gap in their portfolio. Based on historic data approximately 600 Beta21 were made by IWC in a few versions - "International" (pictured) and "Da Vinci" available in stainless steel, solid 18K yellow gold, solid 18K white gold and platinum... approximately 150 pieces each. The first batch featured the 1300 calibre marked as IWC2001 and a later run had the 1301 marked IWC2002. Also a very limited 18K gold pocketwatch version was made but very likely most have been melted. All hints for these movements are mentioned in the Omega ElectroQuartz reviews.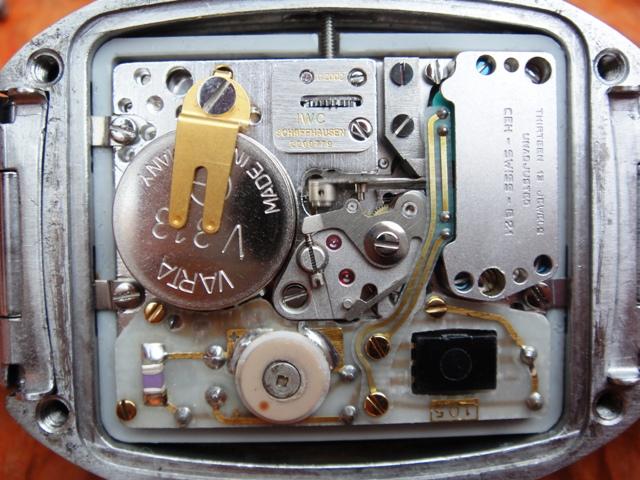 These IWC "Quartz Electronic" watches were very likely outsourced and the quality is equally good as the Omega B21. Perhaps only the cheapest steel version lacked superior finish but it wouldn't cost much to apply nice guiloche satining on the inside of the caseback. The word Electronic for these B21's might be a bit confusing because the IWC tuning fork ESA9162 was also advertized as Electronic. Altogether it's a nice heavy watch worth minimum 1500$ for the steel version in excellent condition. Many of the gold and platinum pieces have been melted what makes them extremely rare.
Keywords: iwc electronic, iwc quartz, international, da vinci

Market value: 1000-1500-3000-5000$ (steel, gold, platinum, condition, box)