HAMILTON QED TIME COMPUTER LED 1973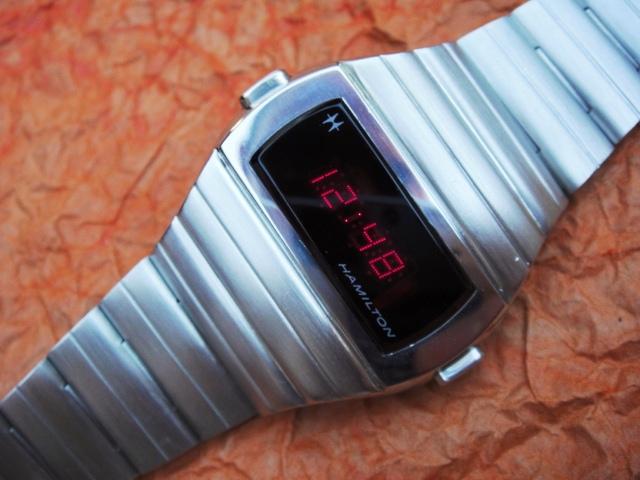 The "QED" aka "QTC" is the first edition of LED watches from Hamilton based on Pulsar technology but marketed through Hamilton distribution channels. "QED" stands for "Quartz Electronic Digital" whereas "QTC" means "Quartz Time Computer". "QTC" can be found on the papers and magnet-envelopes of some early one-button versions which indicate trademark ownership by Time Computer Inc. Hamilton was then freshly restructured and acquired by the Swiss SSIH group so they must have invented and exchanged the branding to "QED" to minimize any marketing association of Hamilton's watches with the popular Pulsar TC Inc. which was then managed independently as an American business.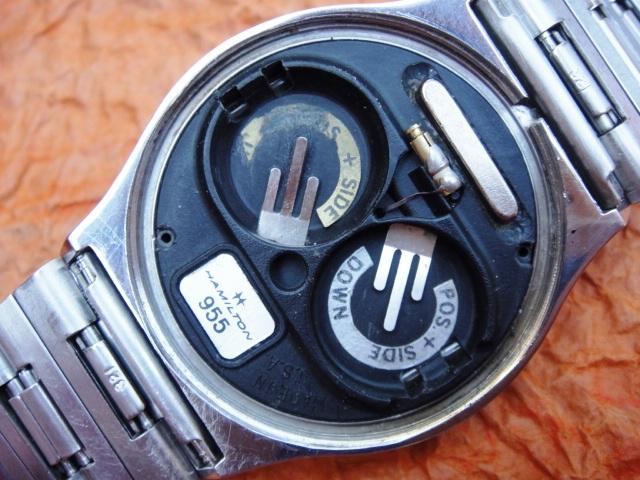 To be honest all magnet-set Hamilton LEDs are Pulsars with Hamilton logo as everything aside the design is identical with either P2 modules fitted to one-button versions or P3 electronics in two-button models. For some reason Hamilton didn't use any other brand names to help differentiate these versions. Only the Pulsar modules were signed with a Hamilton plate stating the calibre number 955 instead of 3013 on P3 Pulsars. Once Hamilton joined the Omega family also parts were unified to decrease production costs. It's interesting and useful to know that bracelet-links on the cheaper "QED" are identical with Omega TC except for a horizontal line pressed in the metal.
Keywords: hamilton led, qed, qtc, hamilton digital, time computer
Market value: 75-450$ (condition, box)