HAMILTON PACER 505 ELECTRIC 1959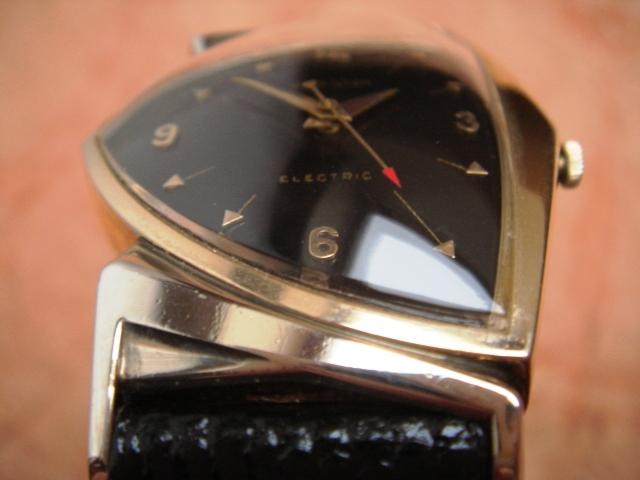 The Pacer - the most sought after amongst affordable Electrics - is the younger brother to the topshelf solid-gold Ventura. The yellow gold-filled case has smaller white gold-filled lugs in comparison to the yellow and stepped type lugs in the Ventura. It is probably the most known Hamilton model ever produced although some limited editions had even better futuristic designs (Altair, Meteor, etc.). Most of the sharp-tipped models have inevitable wear to the goldfill on the caseback and the Pacer is no exception. Finding a perfect piece is difficult and usually also very expensive. The black dial version is my favorite :)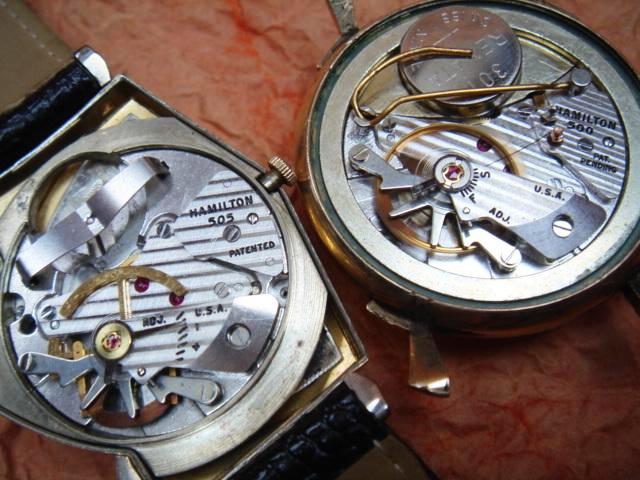 Both 500 and 505 movements can be found in these watches with only the spacer rings being different. The 505 despite many identical parts is however a great technical improvement as the problematic trip wires have been removed and the negative polarity supplied directly to the index wheel and balance coil by means of the battery contact spring on the dial side of the movement. Also the balance assembly was reduced in size and complexity making it cheaper to produce and swap contacts. Sparking on the contacts in the 505 was still present although in 1959 Hamilton could have already copied the diode concept from LIP. It was a work-in-progress movement as minor and cheaper modifications on the balance contacts were implemented until production stopped in 1967.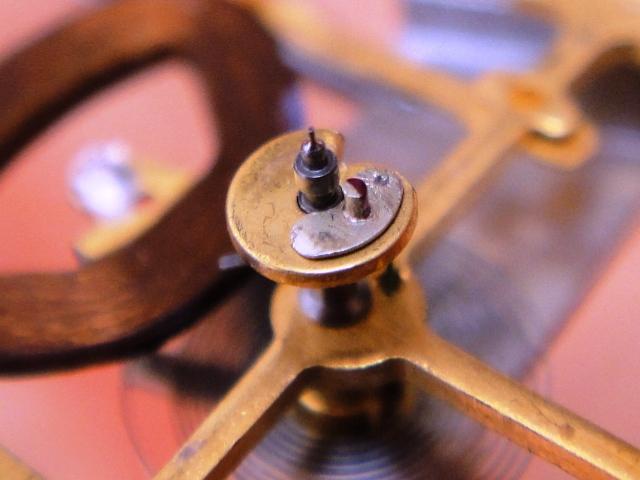 The early 505 movements have larger gold contacts that were later exchanged to tiny goldplated plates glued on top of the roller jewel. Replacing the later version in case of burn-out is much easier but still requires precision and some experience. The contact plate is insulated from the roller jewel plate with a transparent film and then soldered or fixed with silver epoxy to the green wire. The green paint on the wire acts as insulation from the balance assembly and provides current from the contact plate directly to the screw on the coil.
Hint: While performing repairs to the balance assembly I suggest using a roller remover (as pictured) that gives perfect leverage and allows to remove the contact plate with ease.
Keywords: hamilton electric, hamilton 505, pacer

Market value: 250-1250$ (condition, box)