HAMILTON ELECTRONIC ESA9158 1975
This late Hamilton Electronic is one of the nicer examples. Heavy solid steel and pure 70's design. Around 1975 ESA introduced a simplified version of their electronic 9150/54 Dynotron movement the 9157 (date) and 9158 (day-date). The construction is very similar but there are only 7 jewels and the appearance/quality is rather low... however still reliable and robust.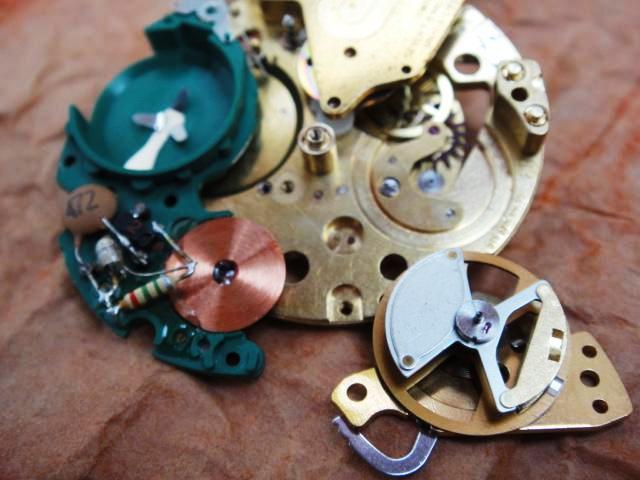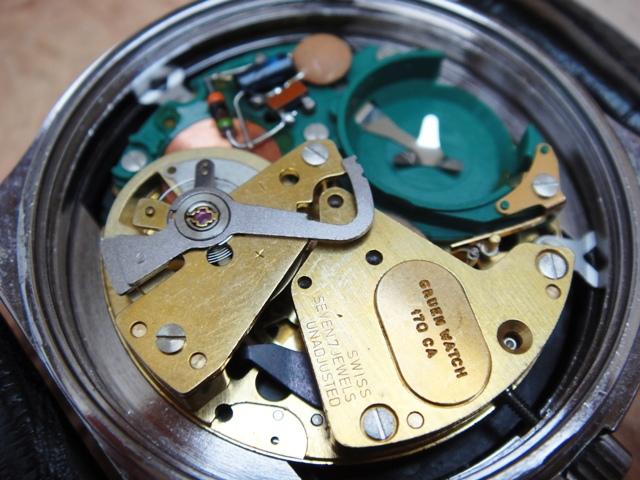 Alike most ESA movements this one was fitted to hundreds of different makes so parts are easy to find. As far as I remember the balance assembly is interchangeable on the 9157/58 and 9154 (but not the 9150) and all of the electronic components pictured here can be used to repair the rare and sought after ESA9176 Dynotron used in the Derby Swissonic.
Keywords: hamilton electronic, ESA9158

Market value: 30-150$ (brand, condition, box)