GRUEN PRECISION ELECTRONIC PUW2509 1972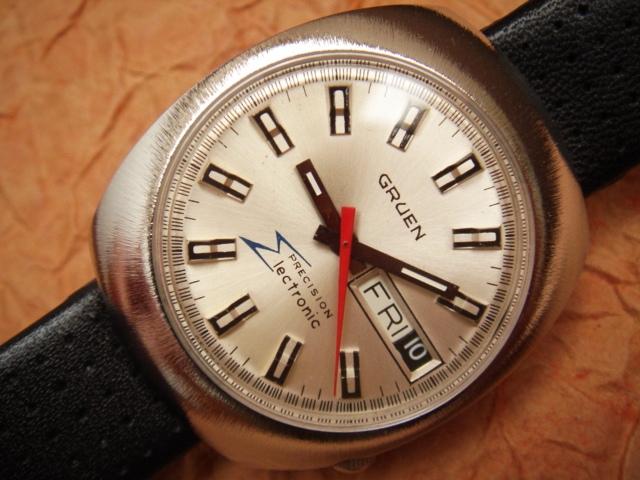 Here we have another example of West-German craftsmanship fitted into a Gruen Electronic. The PUW company, otherwise called Porta (Uhrenfabrik Wehner), invented a series of over-engineered electronic movements that can be found in a dozen or so makes including some American such as Helbros or Gruen. In Germany they were sold as Zentra and usually contain the 2500 series movements as the first 1000 series were made for a short time and are hard to find.
The movement is pretty plain but has a complex build. There are three large permanent magnets that increase the thickness of the movement and which attract everything giving you a headache during repairs. A few components have to be removed in a certain sequence before even accessing the gear train. Hint: Extreme care must be taken when removing the balance assembly as there are two separate hairsprings - one ordinary spring on top and a second one on the bottom that provides current to the balance coil.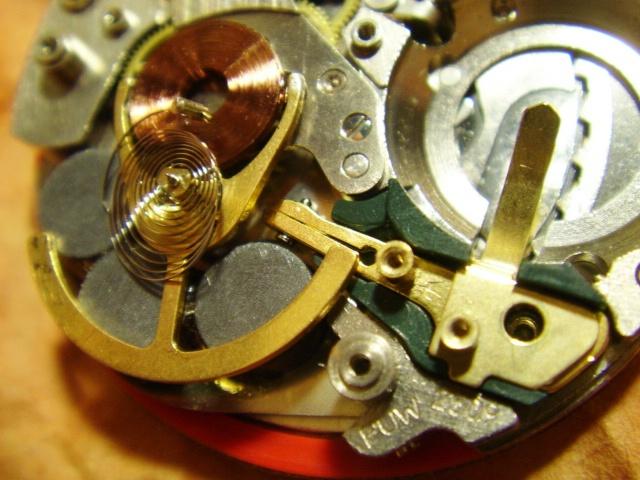 Make sure that the battery contact plate is loose before raising the balance. Check pictures where you can clearly see a comparison of two balance springs of which one has been drawn by accident to a condition beyond repair. Misallignment or shorting of this bottom spring usually is the issue on nonworking movements. The spring must not touch anything aside the balance pinion in a certain point to allow proper connectivity.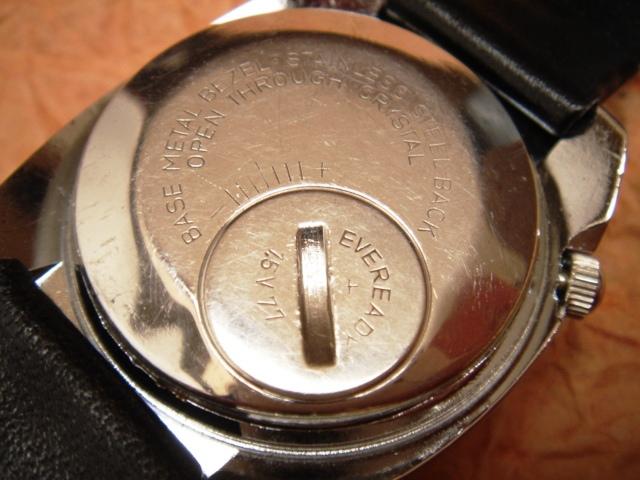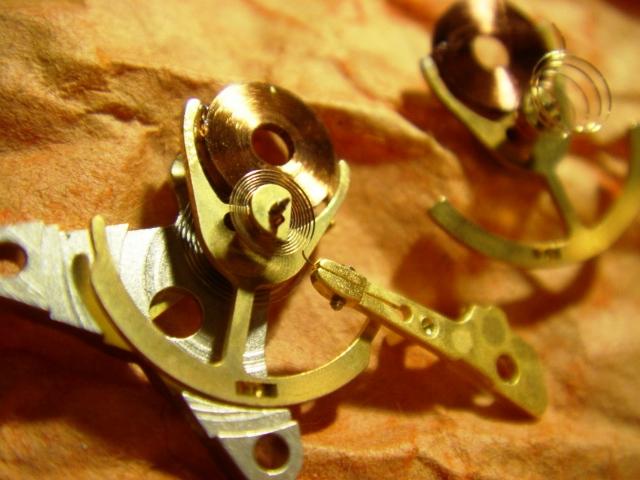 Keywords: gruen electronic, puw, zentra

Market value: 10-100$ (brand, condition, box)