GRUEN ELECTRONIC PRECISION PUW2509 1972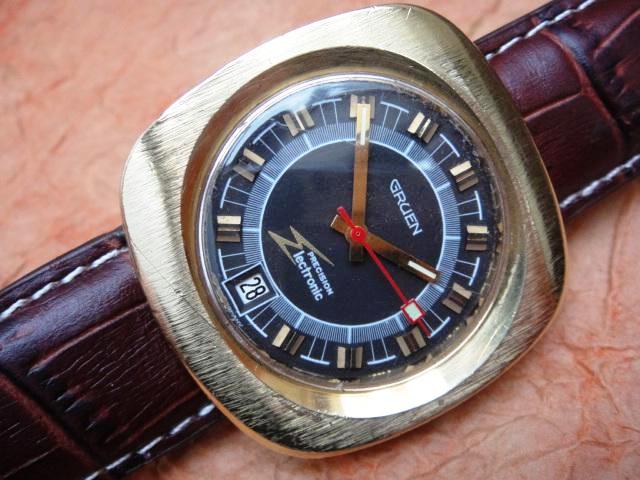 Presented here is a bigger version of a Gruen Electronic with PUW2509 calibre. This one is a real 1970's giant when on the wrist good for wrestling :) As most German technology the PUW is a bit over-engineered by making simple things complex... or rather plain and thus unusual while handling the movement.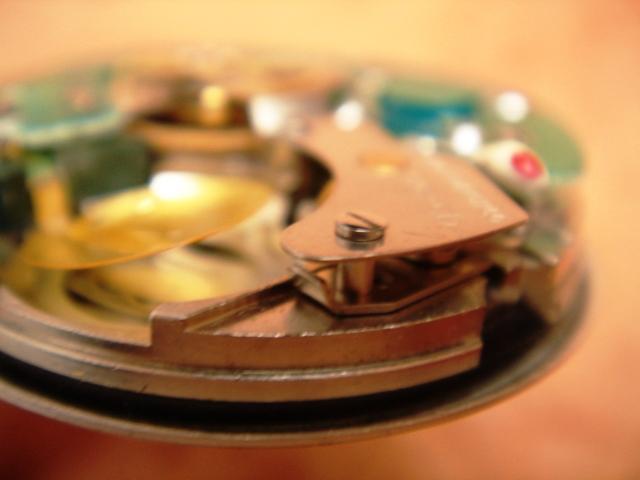 There is a simple but completely uncommon solution used to release the stem from the case - a small plate with a bent tip (visible right) has to be pushed inwards. That's it - more than simple but even experienced watchmakers will have to troubleshoot this movement for a while before guessing the proper solution. This is also tricky when working on a watch that is opened through the glass as this plate has to be accessed through the battery hatch.
Keywords: gruen electronic, puw, zentra

Market value: 10-100$ (brand, condition, box)