GRUEN AIRFLIGHT AM-PM JUMP HOUR 1960's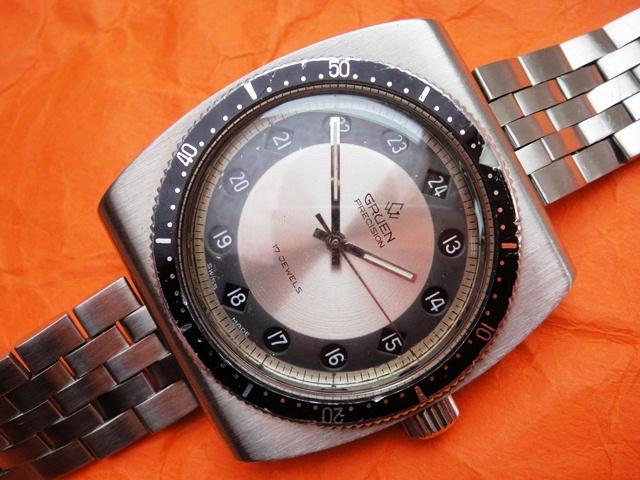 The high-grade Gruen Airflight was always on my wish-list but it always reached ridiculous prices of 1000$. The most popular design is the round dress version in 1950's styling which didn't really suit me so I waited and waited. The prices dropped a bit but then the styling wasn't sexy enough to spend 500$... until I bumped into this obscure massive pilot version. All stainless steel with rotating bezel and matching signed bracelet ... I had to have it! I have only seen a handful of these but still they utilize the same N510SS inhouse "Precision" Swiss calibre as in the dress version. Bearing in mind that Gruen went bankrupt in the late 1950's/early 1960's this AirFlight must have been one of the last inhouse watches by this once-respected company.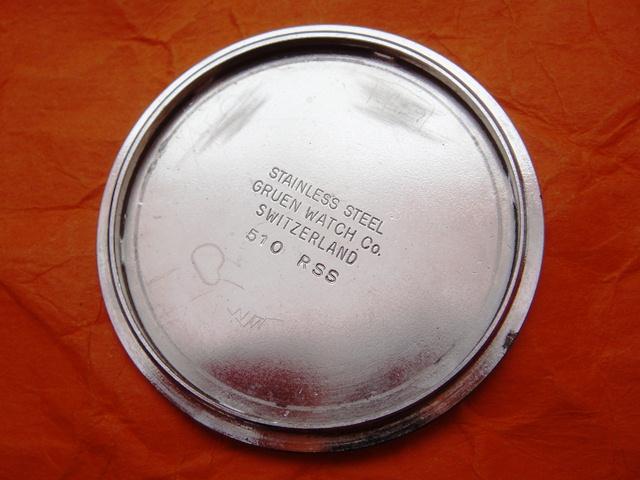 The AirFlight is not a true jump hour but a date-jumper by turning a date disc twice a day (back and forth) at 12:00 which exposes or hides 24 hour military numerals. I haven't yet disassembled this watch but I will ad some pictures one day although it just can't be that complicated and breathtaking as the price range these watches reach. Fortunately enough you can grab a dress version for 300$ nowadays... but you will still have to be patient and wealthy before acquiring this massive piece.
Keywords:
gruen jump hour, gruen am/pm, airflight

Market value:
300-800$ (version, condition, box)