GILLETTE REFLEX LED 1976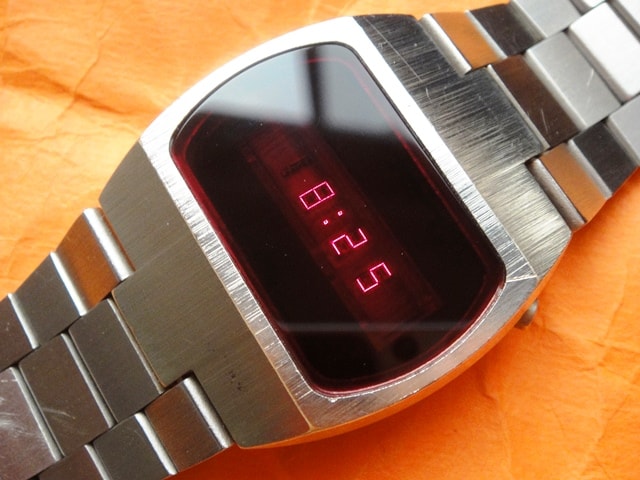 In the mid-70's practically everybody joined the bandwagon to carve out a piece of the digital watch market. The Gillette company followed all the major electronics companies in manufacturing a relatively cheap LED watch but they definitely made a statement by introducing an "auto command" timepiece previously only reserved to the high-end Pulsar watches. Not much is known about the technology used or if Gillette outsourced all engineering but the Reflex LED watch with Position Sensor activated display remains one of the very few "flick of the wrist" watches ever made. Gillette did own the German Braun shaver company which still today manufactures designer watches, perhaps that inhouse know-how was used on the development of the Reflex watch?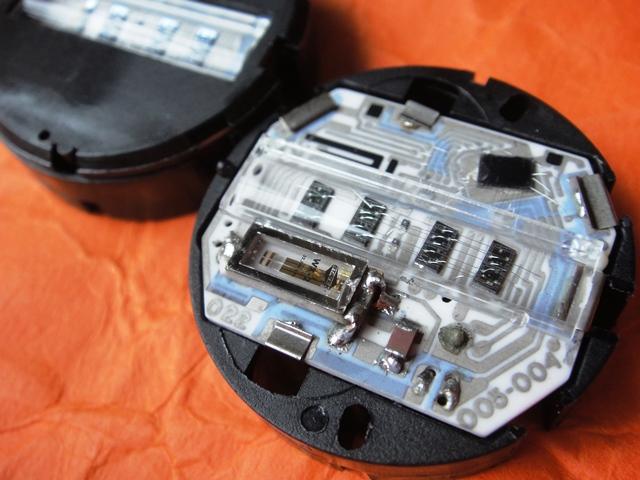 Although 1976 was already very late to flood the market with aging LED technology the modules were well built using ceramic substrates and large diodes covered with a magnifying prism. The transparent Statek quartz packets are a treat and a favorite of mine :) The microchips usually survive in good nick but overall the modules malfunction due to battery leakage and very long exposed wirebonds with repairs only partially successful. I wish they covered everything neatly with a blob of silicone. The main feature of the module is naturally the Position Sensor containing a steel ball that shorts two steel wires and activates the display. Getting this right requires some practice as the watch needs to be tilted 45 degrees and on many odd occasions you will get an unwanted display thus burning out the batteries.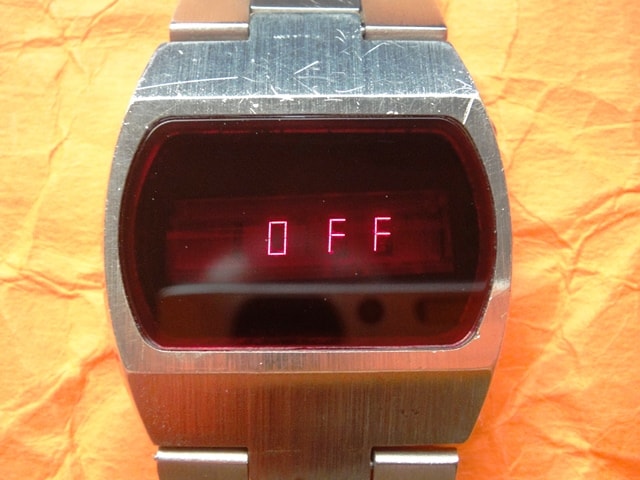 The flick of the wrist feature is much different than the highly advanced mercury Pulsar equivalent but if you won't be able to get your wrist handling the right way you will be fortunate to know that the Reflex sensor can be deactivated in the setting procedure - nicely indicating OFF as pictured. Despite being aimed at the higher end of economy LED watches it's hard to say if the Reflex was a market hit as they are not very common and relatively hard to find, especially full sets with boxes and user manuals. Hint: I haven't tried repurposing a sensor from a dead watch but can imagine that a nice "auto command" Frankenstein module could be built around the Reflex feature, let me know if anyone has ever tried :)
Keywords: gillette watch, reflex led

Market value: 50-250$
(model, condition, manual, box)