FOSSIL PULSAR P2 LED 1997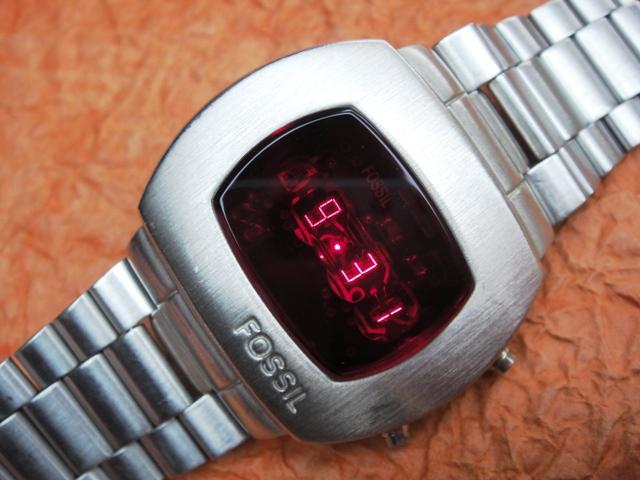 Doesn't this watch look familiar? :) It is most probably the very first "modern" LED watch produced by Fossil at the end of the 1990's. For some reason they decided to give a tribute to the very first mass produced digital LED watch - the Pulsar P2 "Astronaut" - both pictured side by by side for comparison. It was a smart decision as this one watch started the entire LED watch bubble in the 21st century that lasts until today with dozens of designs introduced each year by such crazy sources as TokyoFlash. As shown a few designs were made including modern concepts and vintage copies - all branded "2002". They were produced in limited numbers and sold for only a year or two thus they are already considered collectible and vintage.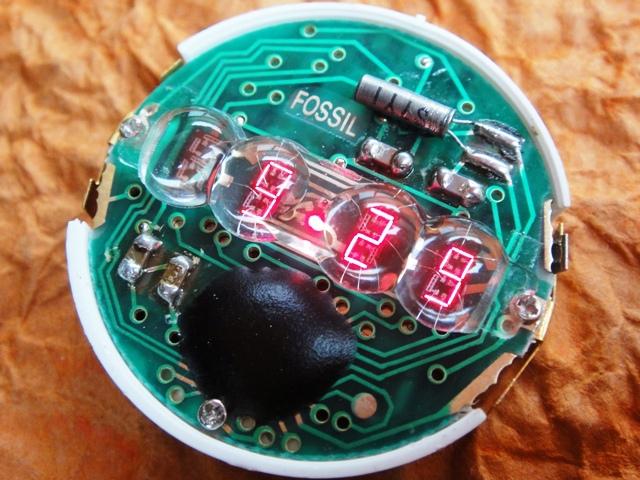 The P2 model is the most sought type just because of the similarity to Pulsar but unfortunately the shape is the only thing in common with the genuine 1970's LED. The case is chrome-plated brass and the red filter is made from thin and cheap plexiglass. No parts are interchangeable with the vintage watches but with slight modifications I have fitted the Fossil with a genuine thick red mineral glass crystal from a Pulsar LED. The modern circuitry is not even close to the 1970's technology so don't expect miracles. Time and date is displayed ONLY upon pushing and holding the buttons that are a pain to press. The display is of the cheapo bubble-lense type known from the late 1970's Asian LED's such as Commodore.
Keywords: fossil led, pulsar p2 remake
Market value: 25-150$ (condition, box)