FOSSIL PHILIPPE STARCK O-RING LCD 2007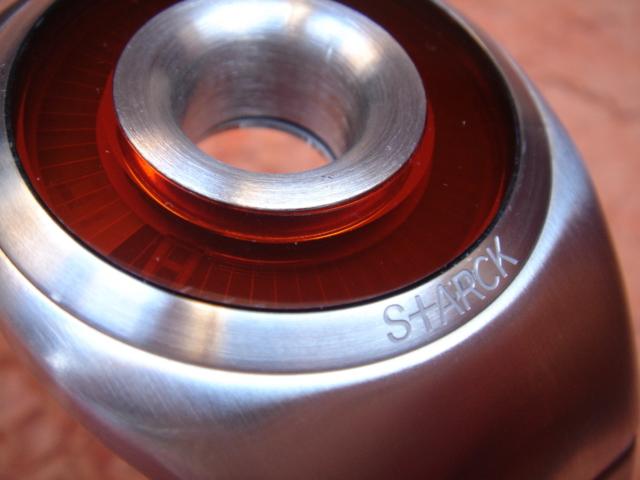 The famous industrial French designer Philippe Starck was approached by the Fossil company to create a series of cool timepieces. Amongst many designs created by Starck this akward LCD stands out by breaking all standards and even common sense... and that's why I had to have it :) The watch has been called "O-Ring" and features an oval liquid crystal display with two layers that show both minutes and hours simultaneously. Minutes are displayed in an analog format with bars for every minute while the hours are displayed in digits in their corresponding index spots on the "dial". When the minute bars reach an hour digit the digit turns white or black in order remain visible. I have not taken the time to remove the module but it can't be that complicated or breathtaking.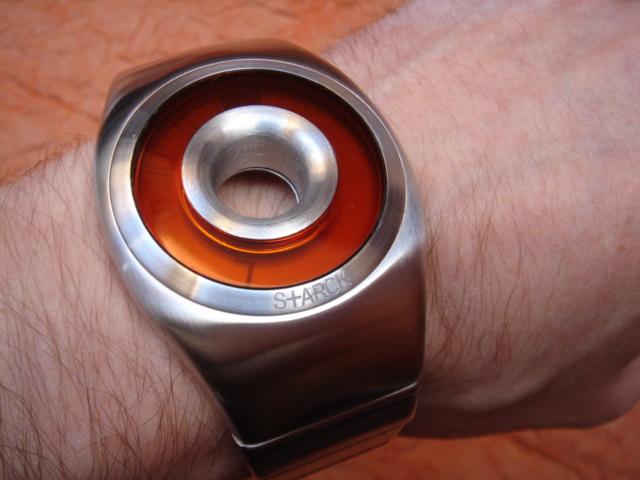 The quality of these watches is amazing with big respect to detail. The box alone is a piece of art and indicates clearly what you can expect inside. I had two of these (orange and green) and I would surely keep them forever unfortunately the size of the O-Ring proved to beyond any expectations. The mega-massive watch does not look good even on an average mens wrist not to mention that the all stainless steel case and bracelet weigh a ton. If you're not a body-builder or heavy-weight champion I suggest not to buy this watch as you will surely stand out from the crown... in an akward way. Other than that... a great watch!

Keywords: philippe starck, o-ring

Market value: 50-250$ (color, bracelet/strap, condition, box)