FIFTY-FIFTY ASTRONAUT MYSTERY DIAL 1961-2001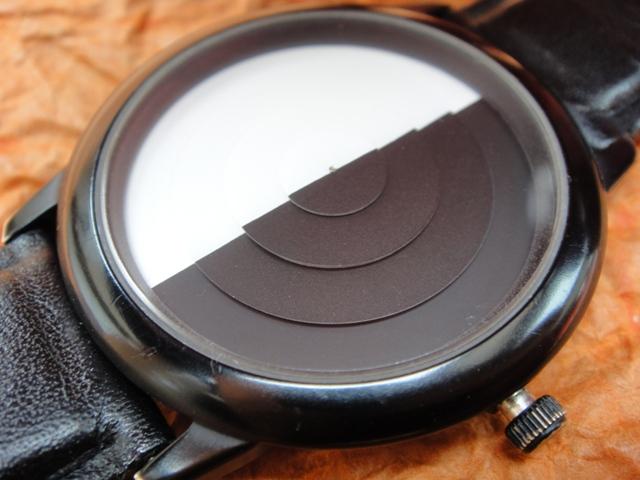 ???
What time is it? :) 12:00 sharp
This is a really akward looking watch and for some reason it is not known to collectors. Based on the inscription on the caseback this is an official 2001 replica made in only 600 copies for charity purposes in Germany. It indicates that the original Fifty-Fifty Astronaut watch was created in 1961.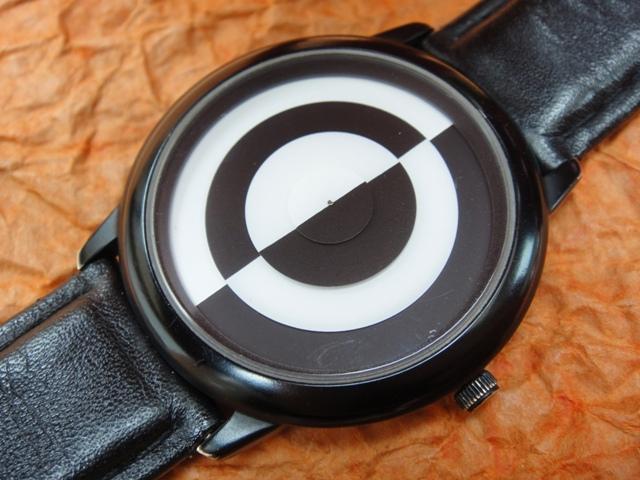 The concept is simple, even sterile, yet smart. Time is shown by three rotating discs that create hypnotising effects for the viewer. It takes a day or two to get used to this watch. Pictured to the right: 6:00 sharp.
The replica features a modern quartz movement, black coated case and black strap.
Keywords: fifty-fifty, mystery dial
Market value: there is no reference = priceless :)