FAVRE-LEUBA 32768Hz GP352 MASTER-QUARTZ 1972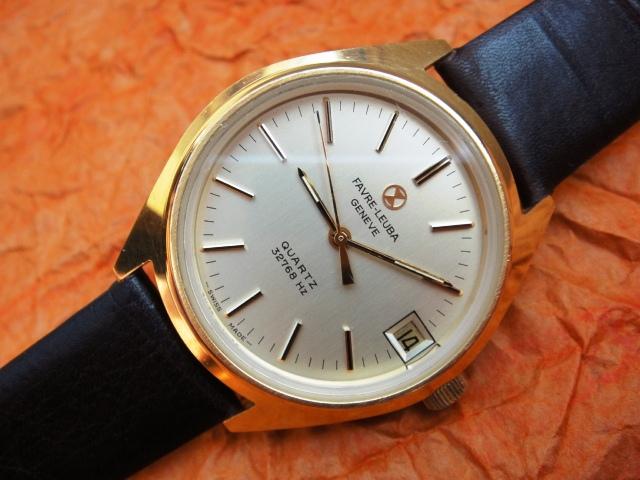 Here is the missing link to the Swiss confederate joint-venture that created the first (32.768Hz) Quartz wristwatch. As mentioned in the GP352 review, the manufacture of Girard Perregaux decided to work on its own in the field of R&D as it was very likely very expensive to join the CEH association. With joint funding from Jaeger LeCoultre and also very likely Favre-Leuba the GP engineer Georges Vuffray created a watch not to be forgotten. The Beta21 might have been first as a prototype and a mass-production watch however it was the revolutionary GP concept that won the battle by establishing future standards for Quartz development.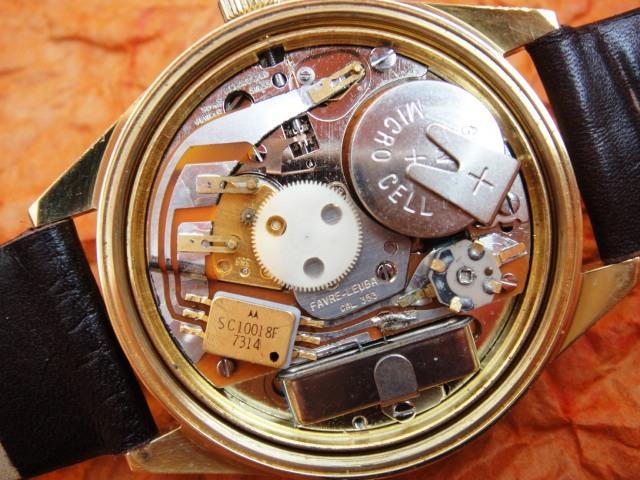 Not only was the GP the first Swiss watch to be equipped with a stepping-motor but also the quartz crystal frequency proved to be a successful compromise between size, costs and reliability. Today 32.768Hz is a worldwide standard in watchmaking. The GP350 calibre was presented by Girard Perregaux at the 1972 Basel Fairs but it's not known whether the movement appeared in all three forms including watches by JLC and this Favre-Leuba. The ones by GP and JLC are very well known and quite easy to find but the FV version is rare as hens teeth very likely due to low quantities produced. Perhaps Favre-Leuba joined the wagon as the last and found the GP movement to be cheaper than using a Beta21 from CEH?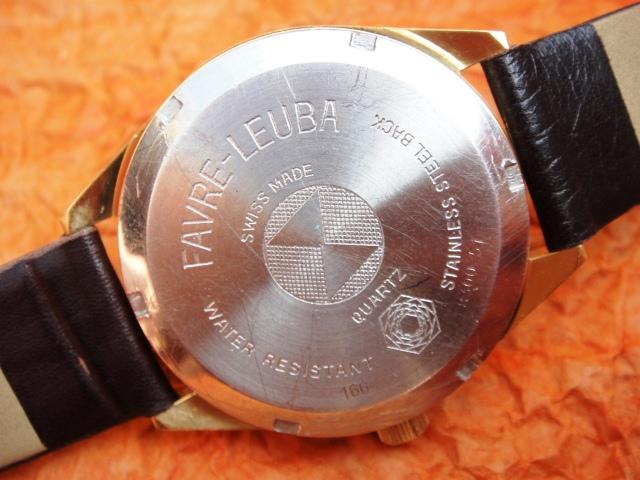 Keywords: favre-leuba quartz, 32768Hz, master-quartz
Market value: 100-350$ (condition, box)