EONE BRADLEY VISUALLY IMPAIRED BRAILLE BLIND WATCH 2013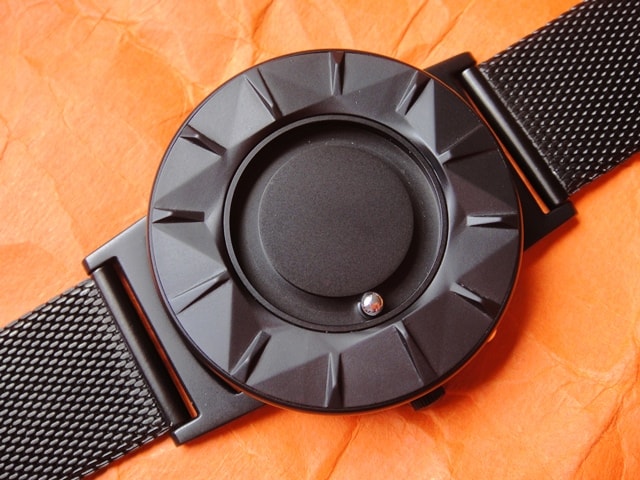 The Eone company is yet another Kickstarter crowdfunding creation (around 2013). The motto is Design for Everyone (EOne) and was inspired by the visually impaired American Bradley Snyder who lost his sight in Afghanistan. The development journey was shared on Kickstarter and after a few prototypes the final product was launched with quite some success. A few designs were made with only slight variations to case material (steel, titanium, ceramic) and new ones keep on coming (goldplate). Despite refreshing the design once in a while the company since its launch has only developed this one watch so I'm curious if they have anything new up their sleeves. The modern customer base is hard to please so with only one product to choose from this start-up might have a short lifespan like so many others e.g Phosphor.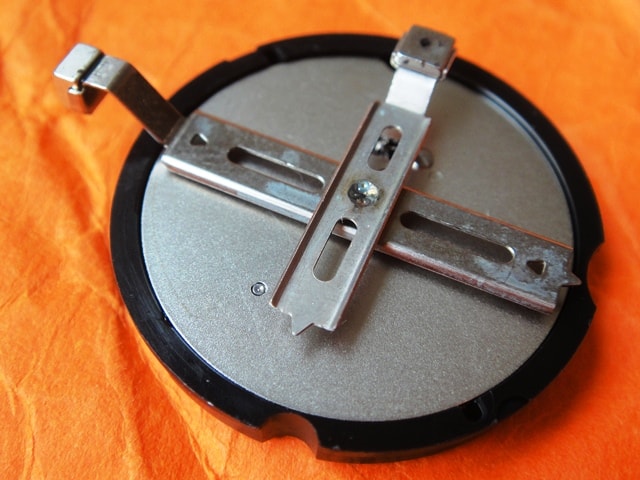 I bought this watch only to pop the hood and see how it works and the concept is fairly simple. The bezel is press fitted and holds two steel ball-bearings that have enough wiggle room to move without tension. They are rotated by a generic Ronda movement which has been fitted with robust steel hands which have strong neodyme magnets on the tips. This must have been engineered by trial and error to make sure the magnet strength protrudes sufficiently through the steel/titanium/ceramic case and holds the steel balls firmly thus moving them with the lapse of time. The balls are touched to tell time discreetly without even looking...because not only blind people tend to buy this timepiece. You can also play with the balls and displace them within the dial but they will return to their correct positions without assistance.
Keywords: eone bradley, the bradley
Market value: 100-250$-450$
(version, condition, box)