ELGIN TIME CAPSULE LCD 1974
The "TimeCapsule" by the revived Elgin brand is one of those rarer and more collectible LCD watches. The module only shows hours and minutes yet it is a bit overengineered with setting buttons on the caseback. Based on Pieter Doensen's database the module was developed in 1974 by ECR (Electronic Research Co.) and features a quartz by Motorola. The same module was fitted to a cool Waltham 2001 LCD watch but can be found in other brands including some European like the Swiss SGT. The snap caseback is extremely difficult to open and was probably never intended for repairs. There is an easily accessible hatch for the battery and a small screw for the trimmer.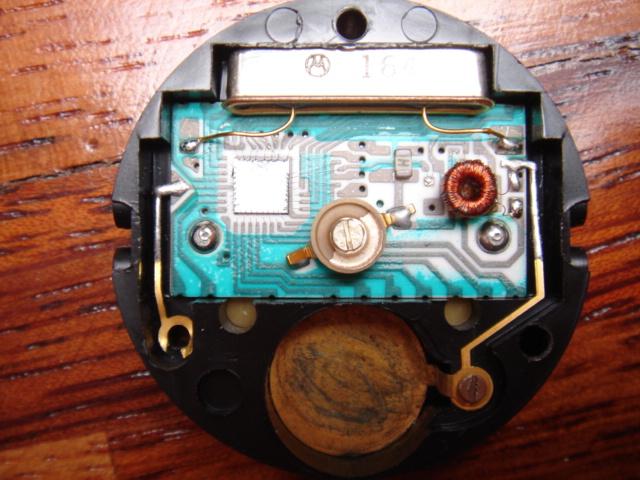 The module with large black plastic carrier is fitted onto three caseback posts and secured with small clamps. The ceramic substrate is small with large quartz package and long connectors protruding down to the battery terminal. The chip has exposed wirebonds thus any quartz exchange must be done with proper care. The liquid crystal display by Litronix is stamped 1974 unfortunately most of these have not stood up to the test of time this finding a properly working TimeCapsule is a challenge.

Keywords: elgin timecapsule, elgin lcd

Market value: 25-200$ (version, condition, box)