ELGIN AMERICAN MINICOM URANUS LED 1972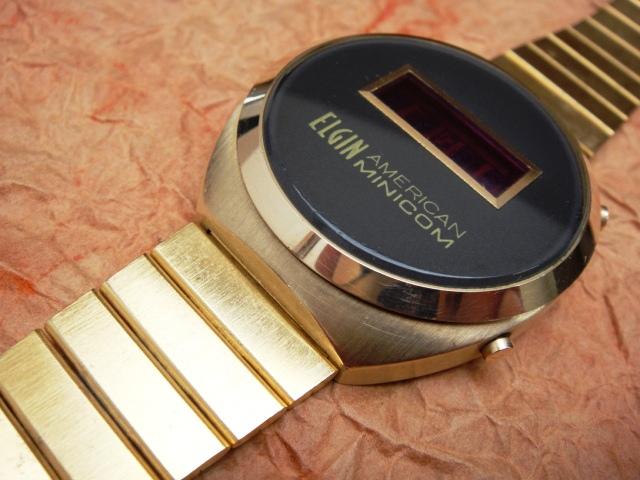 This watch is a mystery! It's a very early 1972 (!!!) LED by the high-end Uranus company. Their watches were developed completely inhouse and also sold under private labels such as this Elgin American Minicom. I have never seen another with this branding but the papers indicate Elgin National Industries (ENI) - the company created on the basis of the widely known Elgin National Watch Company. Around 1962/63 Elgin quit inhouse watch production after nearly 100 years and started fitting European ebauches movements. From the late 60's or early 70's the company decided to withdraw completely from the watch business and was restructured into a precision instrument manufacturer called ENI. The historical watch factory in Elgin, Illinois was demolished and the Elgin watch brand was licensed to anybody willing to pay any money.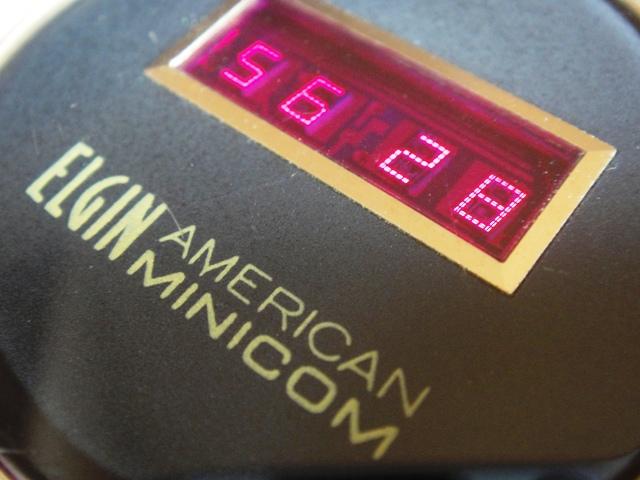 Nearly all Elgin watches produced from the late 1960's have a completely new logo that was (more than likely) created for licensing purposes (a cosmic letter "E") and their papers show no association with Elgin USA. Somewhere after the year 2000 ENI cancelled all licences and sold the brand completely to the "cheapo" marketing house of MZ Berger. Despite all the brand licensing bullshit... for some reason this 1972 Minicom still retains the original Elgin logo and indicates the source company ENI as the manufacturer (!!!). Perhaps the new LED technology was in line with ENI's precision instrument strategy so they decided to return to their roots and sell the Minicom with the original branding.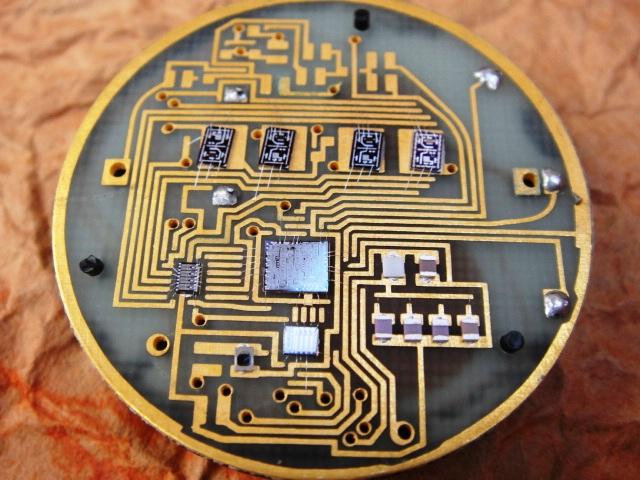 The inhouse module is signed Uranus and pretty similar to the first Hughes Aircraft LED modules from 1973 with identical dot display. Considering the year 1972 the design is a lot more sterile than Pulsar, perhaps even smarter in terms of layout. The leaflet indicates a strange quartz frequency of 30.720Hz so it might be tough to repair it in the event of malfunction. As mentioned above Uranus made high-grade watches and was rather an outsider but also one of the pioneers in the booming LED industry. Also the case quality (by Ross USA) proves that the watch was far from cheap... aside Pulsar I can hardly recall any other digital watch producer that used heavy 14K goldfilled cases like this one. If you know any details on the history of this rare watch I will post an update.
Keywords: elgin led, uranus led, minicom
Market value: 100-400$ (condition, box)