ELGIN 721 ELVIS TANK DIRECT READ JUMP HOUR 1957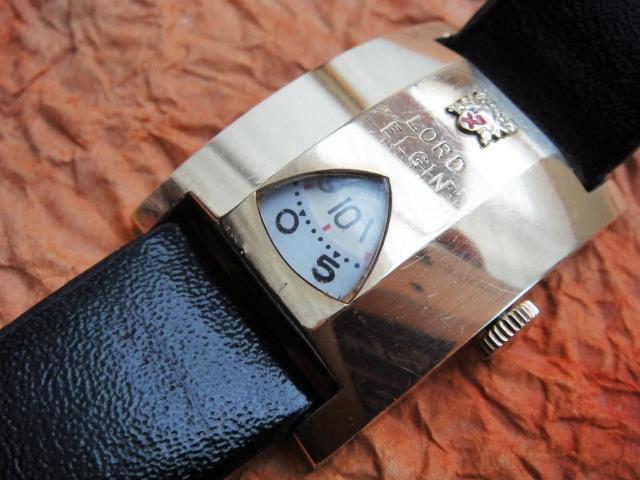 The Elvis Tank is the most collectible Elgin Direct Read due to endorsement by the King and just because of this association these watches reach ridiculous prices. The 721 calibre is the highest grade from the American-Made Elgin Direct Read family with 23 jewels and 6 (!!!) factory adjustments. Everything else is the same as in the Chevron and Golfball except a split-stem that is pulled out to remove the movement from the case. Most of these Tanks have been polished excessively to remove scratches so it is very hard to find a perfect condition piece. As shown below the original condition of the Elgin Coat of Arms should be sharp on the edges and painted red and navy... how many have you seen in this condition?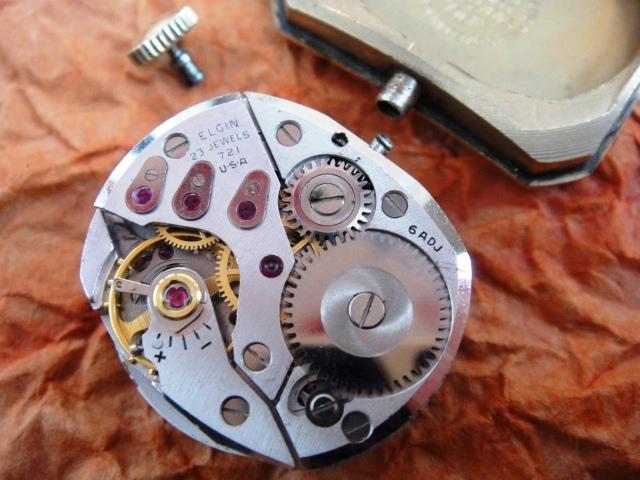 Original "Direct Read" boxes increase the value of these watches and I have seen at least 5 different styles. They came in different colors and were either flat or square. Some Tanks might have a square glass window although the opening will still have a triangle shape. This was probably caused by technology requirements at different manufacturing plants as it was not uncommon to have cases made by different subcontractors (Star, Wadsworth). I prefer the triangle window as shown in this review.
Keywords: elgin jump hour, lord elgin elvis
Market value: 150-550$-1000$ (used - NOS, rare box)