CONSTANTIN G QUARTZ LED 1975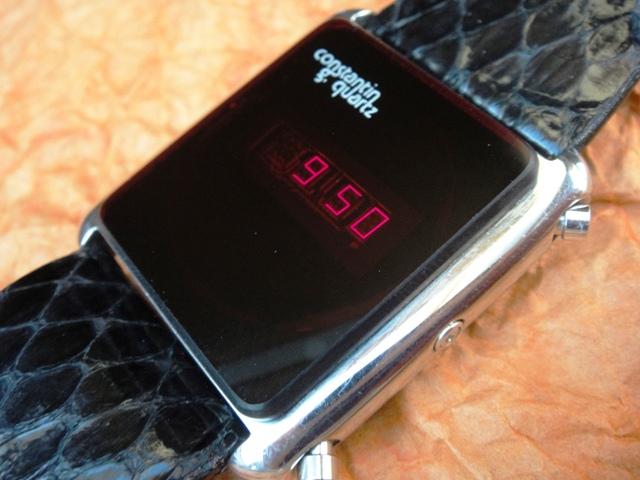 Constantin G. Quartz is a totally unknown obscure brand but with help from Gianluca from Italy I can share some history with you. This Italian brand was used by a company called Electronic Watch SRL established by Mr. Keller Boschi in mid-1970's in Milan. Before that Boschi was first an agent and then commercial director for Bulova in Italy and later for Veglia Borletti (producer of car dashboard gauges/clocks, now a Magnetti Marelli brand). Constantin G. Quartz must have been positioned as a high-end jewellery/watch enterprise as the quality of this particular watch is outstanding and equal to Tifanny's with a Swiss made all stainless steel case (including a goldplated version with stainless base), thick mineral glass crystal with baked-on logo and genuine lizard strap.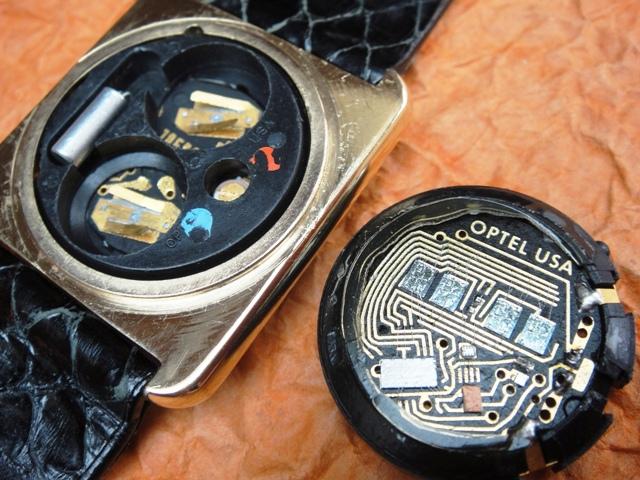 The module is signed Optel USA and can be found in many expensive watches. The module is not really an Optel concept but more than likely made by the Korean Kuatron Corporation which assembled some circuitry for Optel (I got this information from the Zanoni family some time ago). The very same circuitry can be found in cheaper watches like Westclox Quartzmatic with slightly different plastic carrier and with different symbols. Such cheaper modules can be easily transplanted into these watches despite the fact that the original Optel carriers have a positioning knob at 1 o'clock that holds the module exactly in place.
Keywords: constantin led

Market value: 50-250$ (condition, box)