COMPUCHRON BAYLOR SANYO LED 1975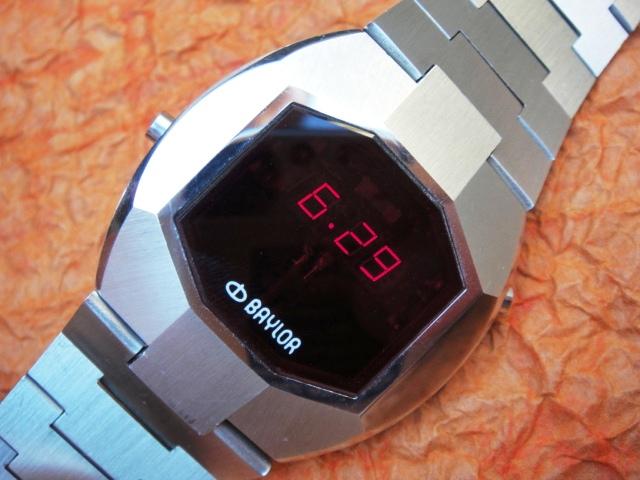 IMO this is the most space-designish LED from the 1970's. Although branded by the retail jewellery store of Baylor it can be found with CompuChron and ChronoSonic labels. The octagonal all steel case has a special feel to it and this design can surely not be mistaken with any other wristwatch. Please note that this model was available in both mens and ladies sizes of which the feminine type is a lot smaller and fitted with a very narrow bracelet.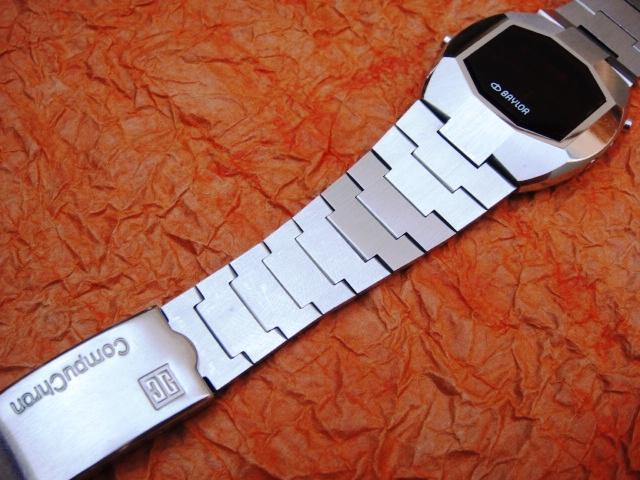 The Sanyo module fitted to these watches was one of the largest on the market hence the case size is also significant and just right in modern standards. These modules take 301/386 batteries so do not use 303/357 if the battery clip is missing as the caseback is not responsible for closing the electric circuit and should be insulated from the batteries with tape.
Keywords:
chronosonic led, compuchron, baylor

Market value: 50-200$ (model, condition, box)