CITIZEN X8 4830 COSMOTRON 1971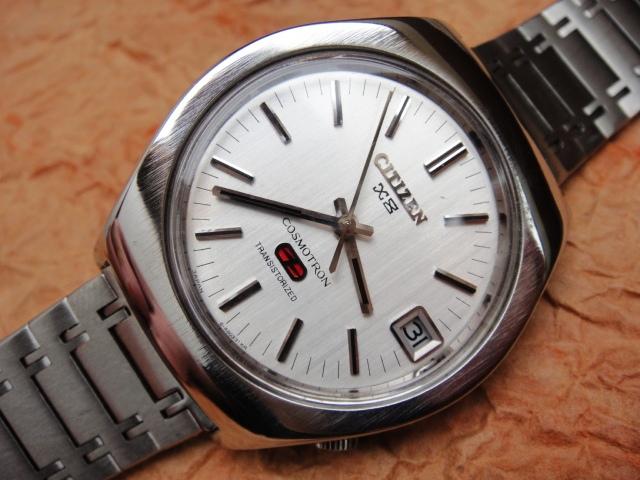 The Cosmotron X8 is the first transistorized electric by Citizen and also the first in Japan introduced as early as 1966/67. This 4830 calibre is marked Lic.Ato exactly as the ESA movements and the concept is clearly the same... but the Japanese were one year ahead in research before the Swiss 9150. The nickel plated movement and electronic module printed on a white ceramic board makes it more sterile and thus nicer (IMO). The quality appearance is also a bit higher than ESA.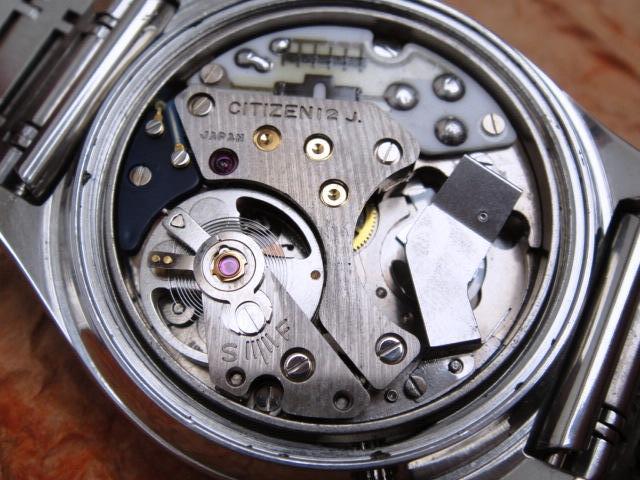 The best battery for this movement is the typical 387S Accutron cell with plastic spacer (344) as it fits the negative terminal perfectly giving proper insulation from the main movement plate. Check the last picture on this site to see how the negative terminal is mounted in the movement plate and how it is connected and disconnected while pulling out the stem and thus stopping the watch.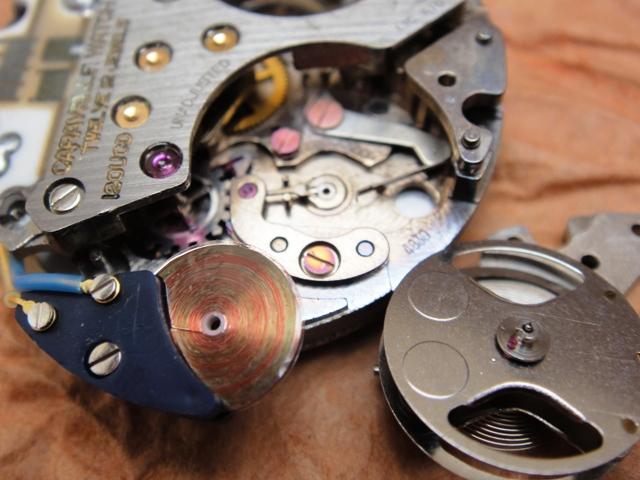 The coil and balance assembly with permanent magnets have been built the same way as in the ESA. The coil is easier to exchange however removing the electronic module requires additional access to one screw on the dial side. This movement is pretty robust but in case you grab a nonworker I suggest first checking the negative terminal contact wire for proper connectivity (picture below). It is supposed to be disconnected by a setting lever when the stem is pulled out and connected back to the terminal when you push the crown back in. Sometimes this lever might be stuck or the wire might be misaligned and cause malfunction.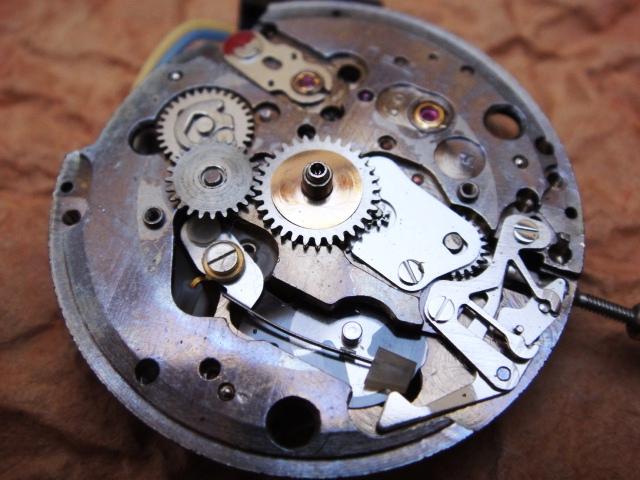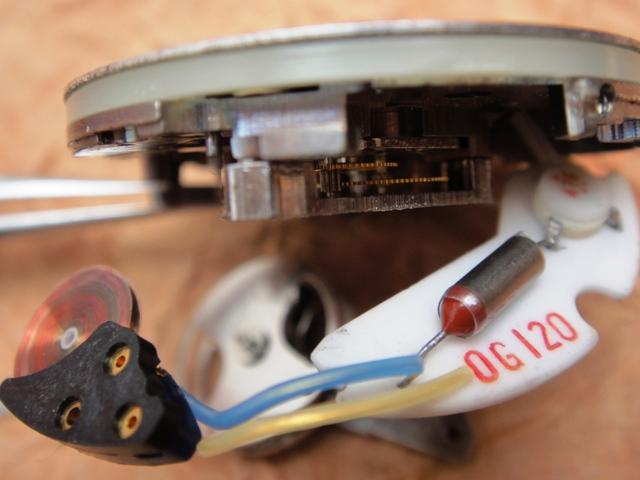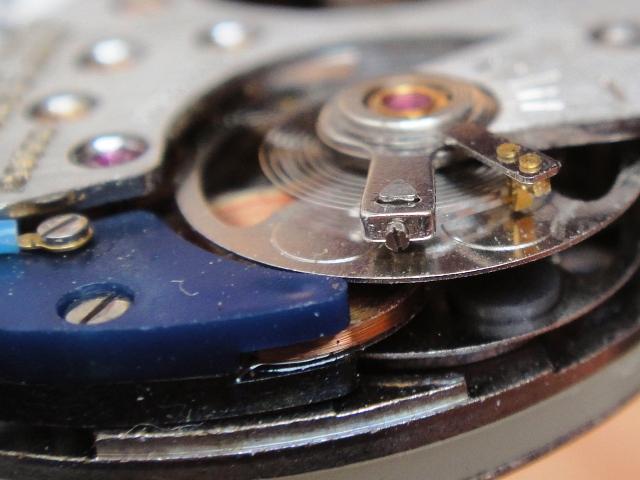 Keywords:
citizen electronic, cosmotron, transistorized

Market value: 50-250$ (model, condition, box)