BWC SWISS QUARTZ ESA9181 ZENITH 1973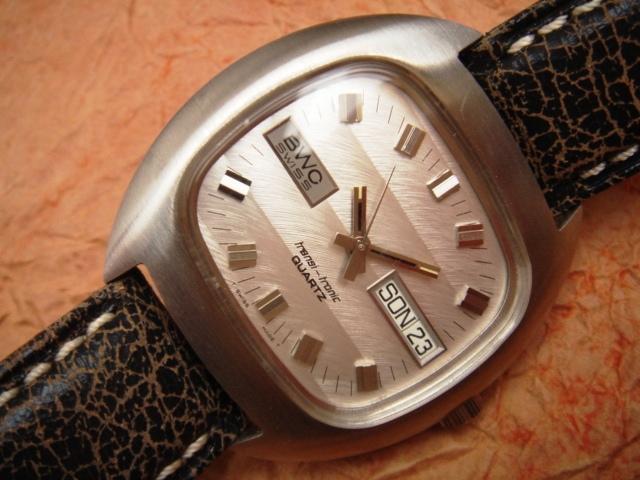 ESA was part of the Beta21 project on the mechanical side but they also produced their own inhouse 9180 movement in 1972. These can be found in many middle-shelf watches of that period including BWC, Zenith XL-tronic, Movado, Zodiac Astroquartz or Certina Certronic. A few variations with date or without were available - shown here is the 9181 by Buttes Watch Company. The movements appear to be very reliable with so many watches still fully functional and additionally NOS movements can be quite easily purchased on auction sites (vacheron_nl might have these available).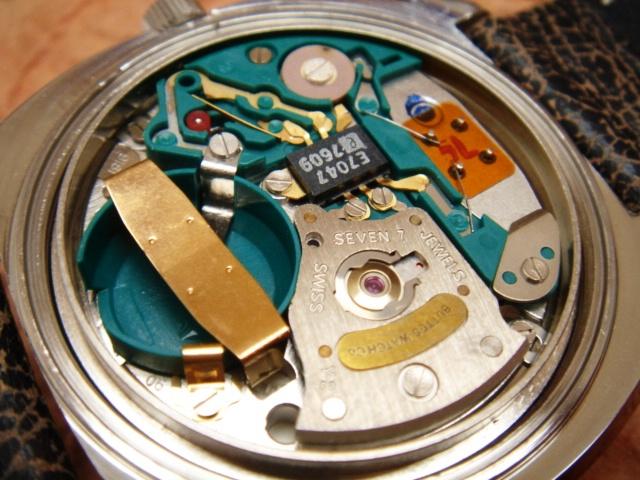 The green plastics resemble the earlier ESA transistorized movements with a similar modular construction and a robust "mechanical" baseplate. The electronic module is simple and consists of a large quartz tube and small electronic chip whereas the stepping motor module is pretty sophisticated. It allows for easier removal of parts during repairs and decreases costs by separating the gear with permanent ferrite magnets from the electromagnetic plate with four small coils. The motor gear is additionally secured with a huge jeweled shockresisting incabloc.
Keywords: bwc transi-tronic, zenith xl-tronic, etc.

Market value: 50-350$ (brand, condition, box)