BWC SWISS ARCTOS 675 LCD 1974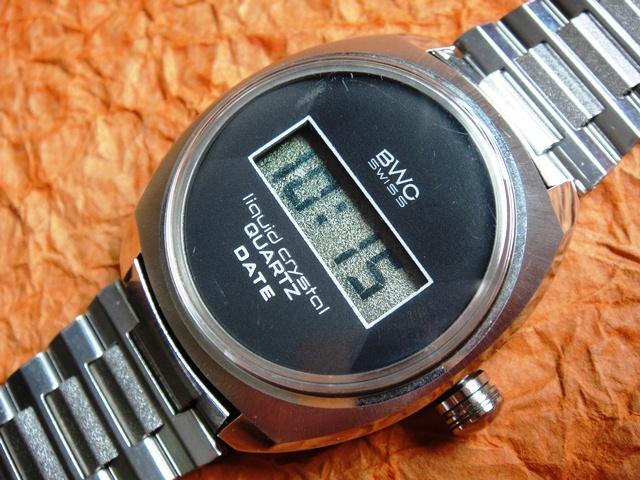 Buttes Watch Company of Switzerland is mainly known for launching the very first LCD watch in the World with the Optel DSM module as shown here. This BWC Swiss with an Arctos 675 module is a very rare sight that most people are not even aware of. It proves a theory that watch companies involved in that first LCD launch quickly changed the source of their LCD modules after the initial failure of Optel DSM's or that European watch companies preferred cheaper European suppliers which already gained the know-how in late 1973.
Either way it took them roughly a year considering that the microchips on Optel DSM's are usually stamped mid-1973 whereas this LCQ 675 has a late 1974 datecode. This watch was acquired in NOS condition but never worked properly with the display going blank upon every move of the time-setting crown.
Keywords: arctos lcd, arctos 675,
provita, electrovac, bwc
Market value: 200-400$ (version, condition)