BULOVA 'PARKING METER' CHRONO-MATIC 1973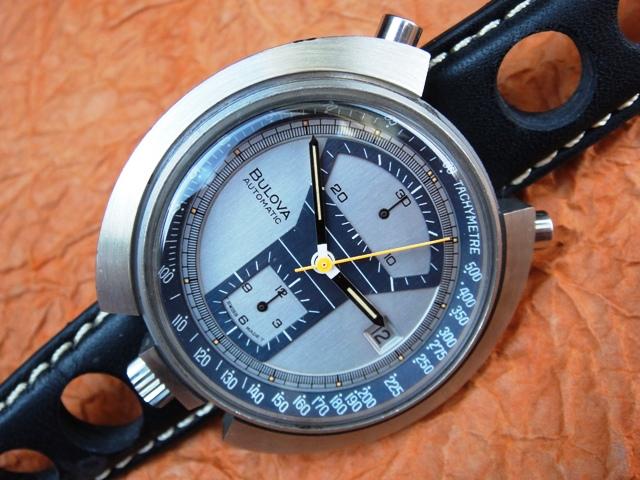 A rare find... by Bulova... the "Parking Meter" from the Chronomatic family. Officially it's a "bullhead" type of sportswatch but the nickname suits it far better as the top sub-dial clearly resembles a parking meter. This piece is missing it's gray anodized fixed bezel but it also looks great without it . However if you have one... please let me know :) These models were fitted with steel bracelets that do not look good IMO thus a sexy sports strap suits this watch far better.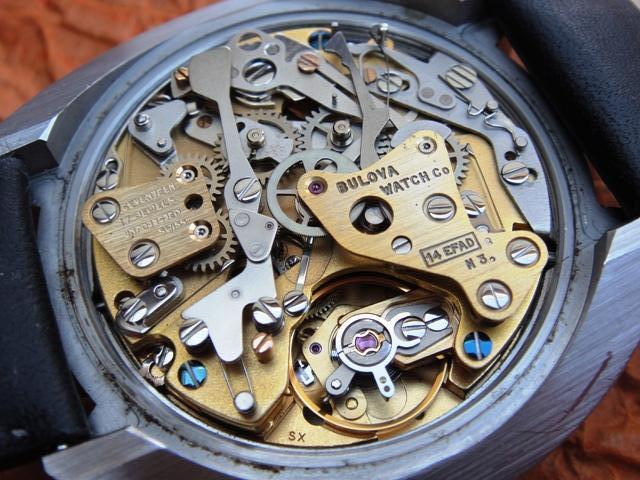 The Chronomatic movement is a calibre 12 version so discard the internal Bulova marking 14EFAD. The only difference between the standard and bullhead Chronomatics is the horizontal print on the date disc. Finding a spare disc for a bullhead is however a lot easier as all generic Buren 1281 automatics have horizontally printed discs with window at 3 o'clock.
Keywords: bulova bullhead, parking meter, chronograph, chronomatic

Market value: 1000-2000$ (condition, box)