BULER BERTONE STRATOS 2030 QUARTZ 1977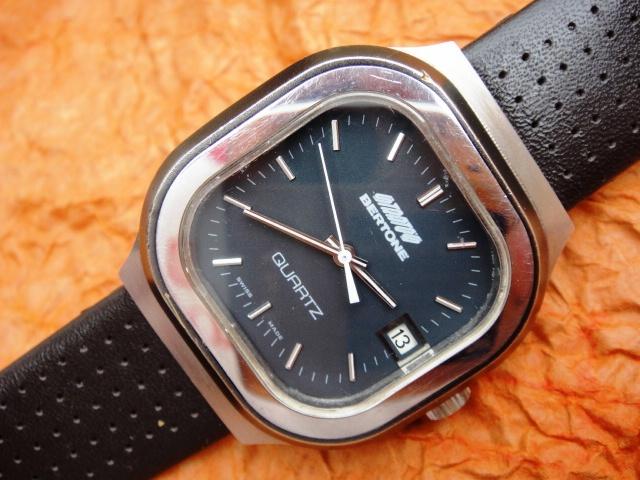 Here we have a very rare Bertone Stratos Quartz by the famous Italian design-house "Bertone" known for the Lancia Stratos. Around the same time (1976/77) when Tissot entered into F1 sponsorship they asked Bertone Studios to create a few watch concepts to be sold under the Stratos label. The most known examples from the series are the LED watches usually found in black finish with red digital readout. The watch pictured here is an analog quartz with the first Tissot 2030 calibre from 1977. Tissot claims the rights to the Bertone series but they were marketed as Buler (signed caseback) which was a sibling brand of the SSIH group.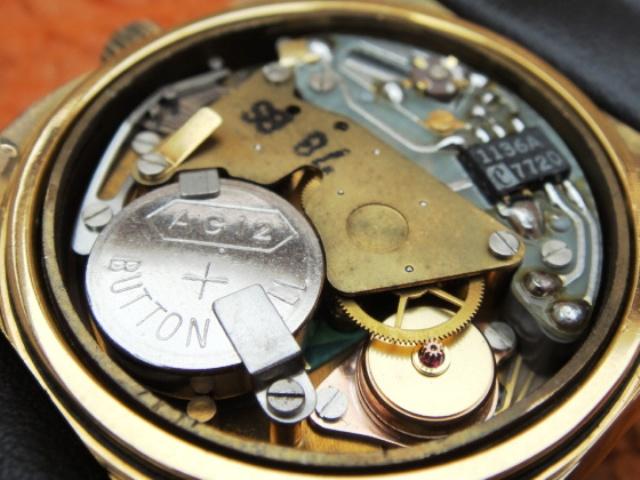 The calibre is exactly the same as in the Tissot F1 or Seastar series with the exception of the small plastic plate with calibre and serial number. Time-zone feature is present as well as the user-un-friendly motorized minute-setting described in the 2030 review. The same watch can also be found with other SSIH brands such as EST.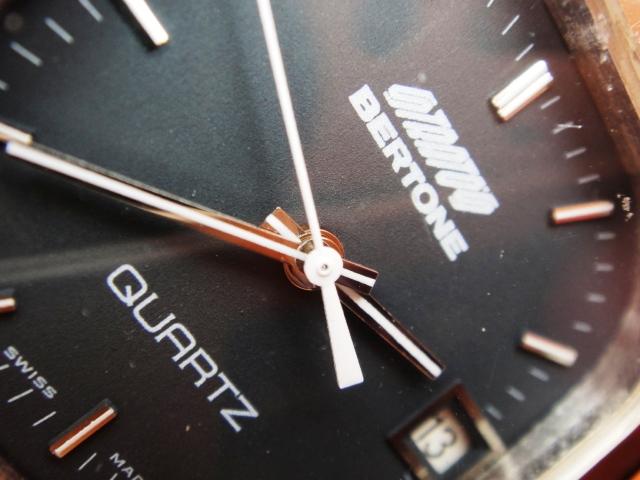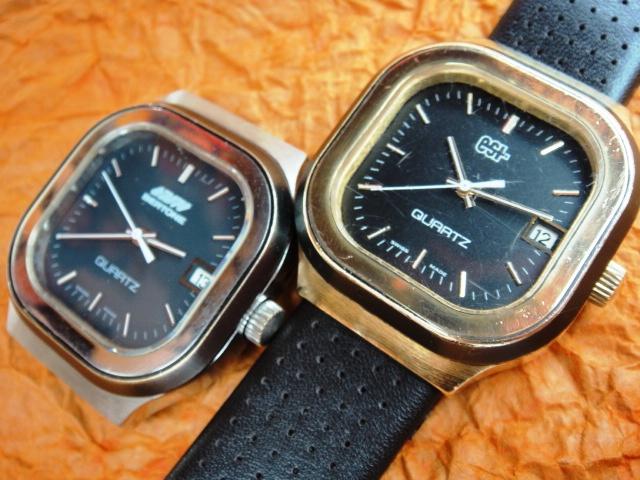 Keywords: bertone stratos, buler quartz
Market value: 50-150$ (version, condition)