BUCHERER JUMP HOUR 1970's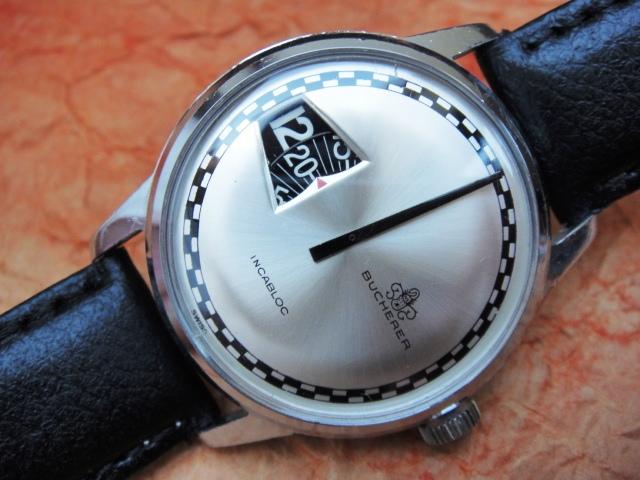 Bucherer has always been considered a top-shelf jewellery and watch store.... a marketing house in other words. I doubt that they ever made an inhouse watch and rather focused on ordering goods with their label. This jump hour is one of the best quality available with an AS1901 manual movement. A few models can be found with classic or cosmic designs with either manual or automatic calibres. Don't be surprised if you find the same watch with various brands on the dial (including Vulcain) but depending on the label the price might increase by 100%. AS jump hour movements seem to have been one of the best in their class in those days as they can be found in most high-grade watches such as Lip Baschmakoff, Damas Directime or Spaceman by Andre LeMarquand.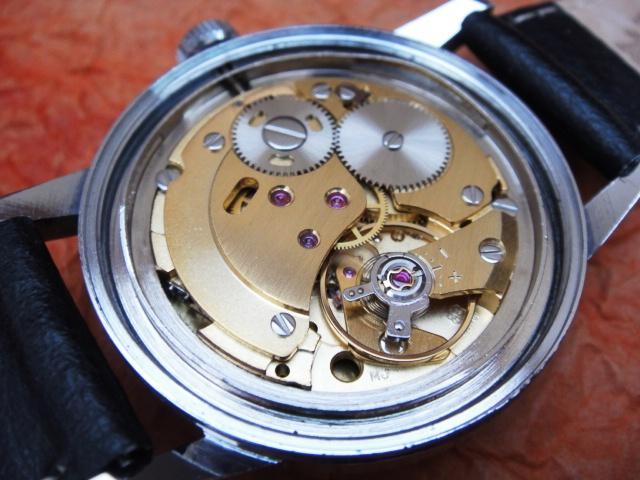 A vertical digit version with this movement can be found in the sought-after Hoga Chevron. Check the Hoga Directime review for a wider movement review.
Keywords: bucherer jump hour, vulcain jump hour
Market value: 100-300$ (version, condition, box)