BREITLING CHRONO-MATIC 'BULLHEAD' CHRONOGRAPH 1972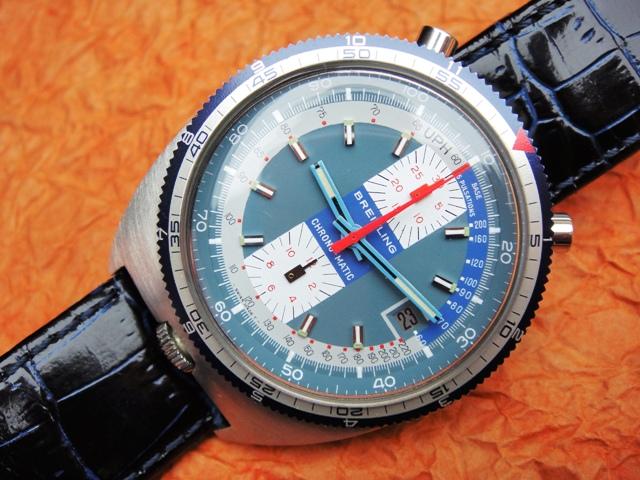 The "Bullhead" from Breitling is the real McCoy... a pure vintage chrono from the old times when Breitling was a family owned entity and not the modern marketing bull. Breitling with their partner Heuer was the key player in the development race for the first automatic chronograph. The partnership was competing against the clock with the Zenith manufacture and managed to succeed when the first "Chronomatic" watch was launched to market in mid 1969. It was a successful invention despite the premature marketing slogan of the competing Zenith El Primero which was however developed from scratch. Breitling&Heuer "simply" subcontracted the idea to a well-known watch-engineering company Dubois-Depraz which created a complicated chronograph module that was fitted onto a Buren 1281 (Thinomatic).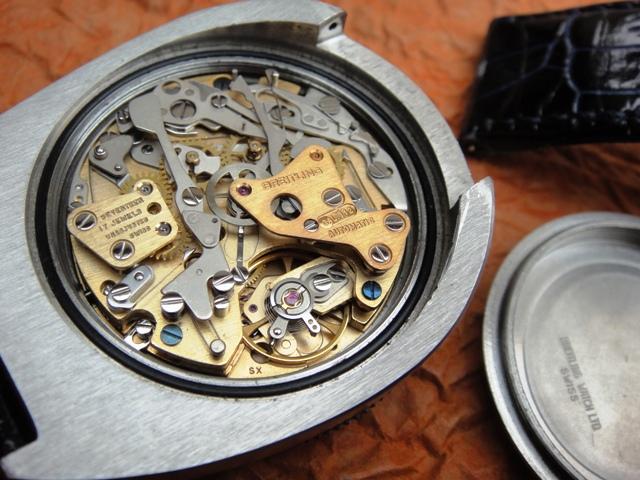 The movement is great but I would call this invention a quick workaround and give my full vote to Zenith in a poll for the first ever automatic chronograph. Nevertheless Chronomatic watches have better external designs and the vast quantities produced make them more affordable to repair by robbing parts from poor-mans Heuers and Breitlings such as Zodiac, Hamilton, Bulova and many more. The full story of the secret "Project 99" has been published by Jeff Stein the webmaster from On the Dash.
Keywords: breitling bullhead, pult, pupitre, chrono-matic
Market value: 1000-2300$ (condition, box)