BIFORA B20 QUARTZ 1975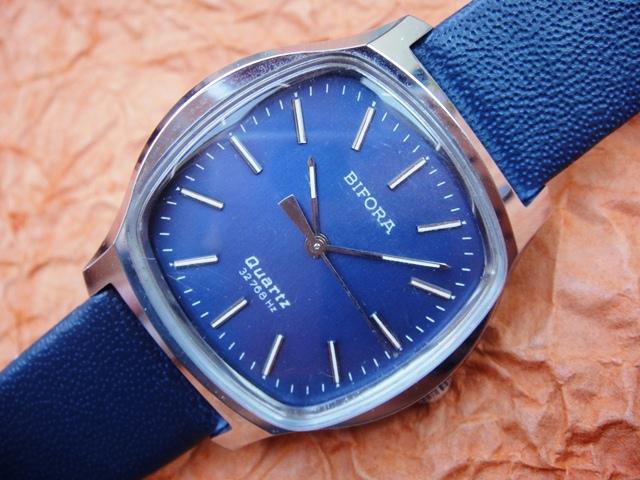 Here is a slim mens dress watch featuring a small size B20 ladies calibre from Bifora Uhrenfabrik. It is a direct derivative of the earlier B12 movement with smaller baseplate and without date assembly. The diameter of the movement was reduced to allow production of ladies quartz watches yet I have not been lucky in finding one so far...even the mens versions are extremely scarce and not many were produced. Btw. These Bifora movements can also be found in very early Yema Quartz 10000 and Yema Quartz CX watches but they reach high prices due to nostalgic reasons among the French. Another rare brand featuring these movements is Mikado of Japan.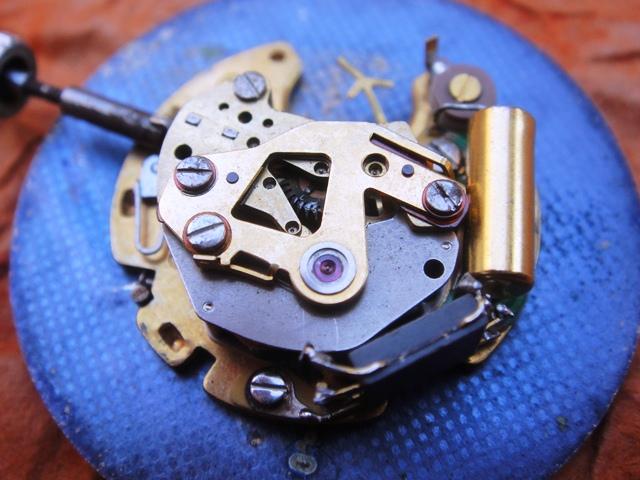 All mechanical parts and electro-magnetic balance are interchangeable with the B12 and the gear train can be easily swapped with the rare B10/B11 transistorized electric. Additionally it is more than likely that swapping the micro-chip from the B20 to the earlier B12 is highly possible, although I have not tried this excercise myself. The chip appears to be the same type with 6 feet and has been simply mounted vertically to fit the small baseplate diameter.
Keywords: bifora, mikado, yema, 32768 Hz

Market value: 10-150$ (brand, condition, box)