BENRUS ELECTRONIC ESA9154 1970
Yet another example of the ESA9154 in the most common appearance with a waterproof case, split-stem and battery hatch. Whenever you see an electronic with this kind of hatch it will more than likely contain an ESA transistorized movement. As you can see it doesn't have the battery holder as in most high-end versions with this calibre.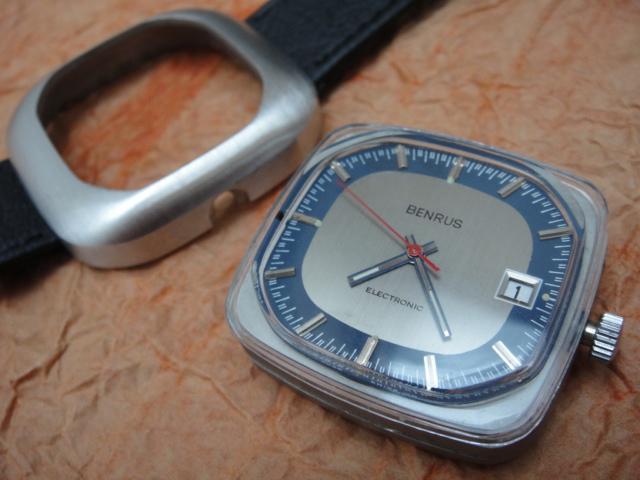 This Benrus design was also available in Europe under different labels and is opened by pushing the caseback from the bezel. Most if not all waterproof cases have split-stems that must be pulled out by force in order to remove the movement from the caseback.
Keywords: benrus electronic, technipower
Market value: 10-85$ (brand, condition, box)