ADVANCE MODULUS DRIVERS LED 1976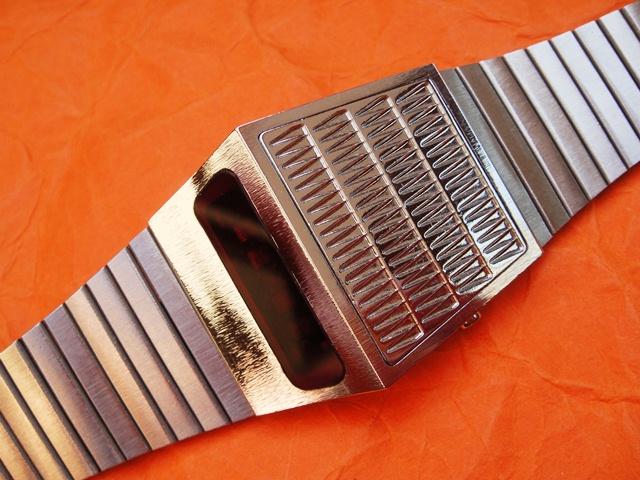 The Modulus LED is one of the least common drivers watches around and finding one in decent condition is pretty difficult. These watches were shortlived in their day and marketed either by Modulus or Advance. A few practically identical versions were available with different engravings on the top side of the case. These were likely customized to some extent as the top is a simple and thin brass plate affixed with glue to the base metal case. This allows for easy home-made personalizations as long as you can remove the original plate without damage. It's a high quality LED watch with a Swiss chrome-plated cases and mineral glass red crystal. To my best knowledge not many were made so grab one whenever you can.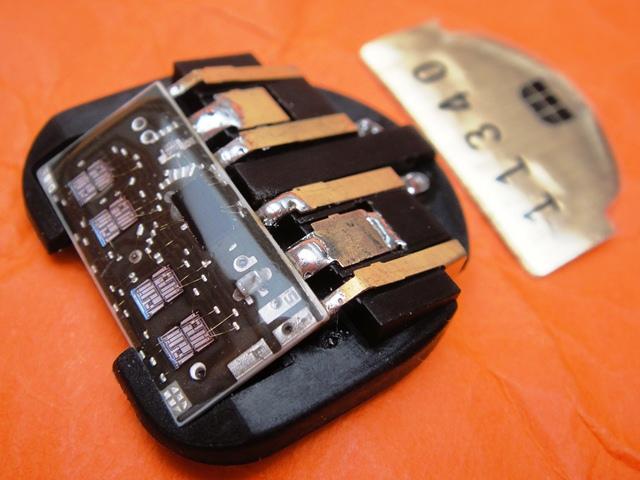 The American-made module is very lean and all the circuitry is placed on a well-designed ceramic substrate covered with epoxy. This makes these modules very durable and there isn't much that can be damaged. The ceramic substrate is soldered to the battery clamps and long button contacts as well as the trimmer at the back. The quartz tube is mounted at the bottom of the substrate. The battery clamps might be broken but can be reproduced from any metal material if necessary. As opposed to the Bulova Computron the case is not insulated inside thus make sure to apply some tape if the protective sticker with Modulus logo has gone missing.
Keywords: advance led, modulus, drivers led
Market value: 150-750$ (model, condition, box)