About me
Capricorn, Made in Poland - Piotr (Peter) is my name and the watch is my game. Believe it or not but I'm not a watchmaker. I have a business administration background and an MBA in strategic management. Since 1999 I have been working in logistics, managing processes and warehousing and IT projects. To complete the story... I am also a certified PRINCE2® Practitioner project expert (P2P). Freelancing seems a good scenario if I run short of watches ;) As I am multilingual you can easily email me in Polish, English, Norwegian and German (I haven't done anything to upgrade my Russian and Dutch in the last 5 years so don't bother :-)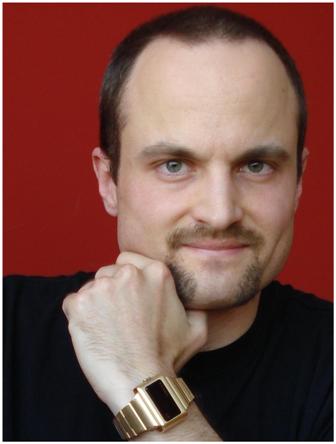 As always... work is creative but a good hobby reduces stress thus my free time is the wristwatch...and that means every possible minute of spare time. I'm a watch-nut and complete addict... if you know a cure please let me know.
I could start this episode describing all the "cheap" watches that I had in the past but to tell a story short... my first collectible wristwatch in AD2000 was the notorious and sought after Spaceman Audacieuse by Andre Le Marquand from 1974. This was the very rare version with light and striped white-silver dial. I bought it from a Swiss collector Werner Moser completely by accident while surfing the web. It took a while before I managed to save a "fortune" of 200$ and this Spaceman didn't really get me addicted to the hobby. I was wearing it every day and my friends always made big eyes, it was a nice conversation starter. The "light" Spaceman three years later flew away to the USofA for 800$ while I got myself another one cheap. Searching for bargains is a nice hobby as well :)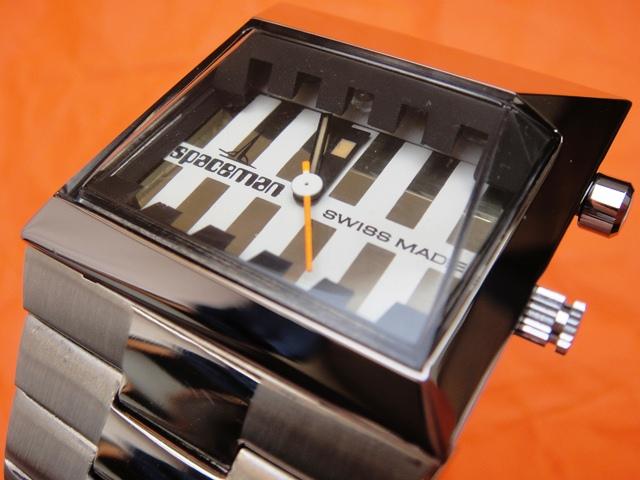 The Spaceman was New Old Stock and never before serviced so it started to slow down after a few months. I disassembled it with care to see what makes it tick but I couldn't find the cure so I started further research. Unfortunately there were no watchmaking schools or seminars to find and most watchmakers were grumpy old guys that did not like to share "secrets" with strangers. I was however lucky to visit a nearby watchmaker that was more than helpful... the watch needed a drop of oil and it was running perfectly again. The watchmaker suggested finding books, buying a few old cheap watches and starting to play on my own. That's how it started... my short inquiry for servicing instructions began my endless addiction.
Within a year I managed to visit most antique bookshops in many cities and gather the Almanac of Polish watchmaking – "Zegarmistrzostwo" (Watchmaking) a 12 volume set written by a Polish munk Wawrzyniec Podwapinski from 1948 until his death in 1983. Every volume described a different subject in big detail (time measurement, the workplace, the tools and lathe, tower clocks, electric timepieces, etc.). The next thing I bought was a lot of a 100 vintage Soviet and Swiss watches for only 20$ at a local auction website. Equipped with tweezers, a tiny screwdriver and a bottle of watch-oil I started my hobby. Most watches needed a drop of oil in the ruby bearings and little polish and off they went back to auction. Some needed a new glass and some a new chrome plating at 5$ per watchcase at a nearby electroplating firm. After a month of easy and leisure work I resold 50 of them, 5 remained in my collection and the rest remained as junk and watchparts for the future....still helpful nearly 10 years later :)
The following years were spent on finding new watches and troubleshooting them and thus increasing my skills...and collection. I started buying watches worldwide on eBay, gained many collector friends and their expertease, bought new tools and repaired more and more watches (for friends absolutely free :-). Today I am proud to admit that patience, hard work and a drop of cash has made me an expert in the field of Jump hours and LEDs. My skills are still growing and expanding into new technologies and I still surprise people everyday with cosmic looking practical timepieces that start a long conversation.
Plain and basicly round watches never caught my attention... so at first my collection was focused on cool futuristic space design watches. Thankfully many watches of that era contained breakthrough technology and in result I became addicted to such alternative concepts as Jump hours, LEDs, early LCDs and Quartz, Tuning forks and Electrics. From the very beginning of my watch adventure I had difficulties with finding information on how to service such strange and rare wristwatches. Many of these concepts can be easily described as advanced and limited prototypes... so in result I had to dig in myself. In comparison to many collectors that don't even want to know how a watch works (sic!) I disassemble everything to find out what makes a watch tick. The hints shown are a result of my own work on these watches and occasional input or servicing manuals from other collectors.
Get into watch collecting and watch repair and try on your own... feel free to ask for repair and restoration hints anytime you meet a challenge. I've been there myself and always share my ideas to save you weeks of painful troubleshooting.
NEED HELP WITH YOUR VINTAGE WATCH? I REPAIR & RENOVATE NEARLY EVERY KIND:
LED, LCD, Jump Hour, Quartz, Electric, Tuning Fork.
Inquire at the following address: crazywatchesATinteriaDOTpl